Disclosure of Material Connection: I received one or more of the products or services mentioned for free in the hope that I would mention it on my blog. Regardless, I only recommend products or services I use personally and believe will be good for my readers. I am disclosing this in accordance with the Federal Trade Commission's 16 CFR, Part 255: "Guides Concerning the Use of Endorsements and Testimonials in Advertising."
**Disclosure: This post contains affiliate links. That means if you make a purchase, I will receive a commission**
Brooklyn Bean Roastery
Seasonal Coffees

Brooklyn Bean Roastery Gingerbread Man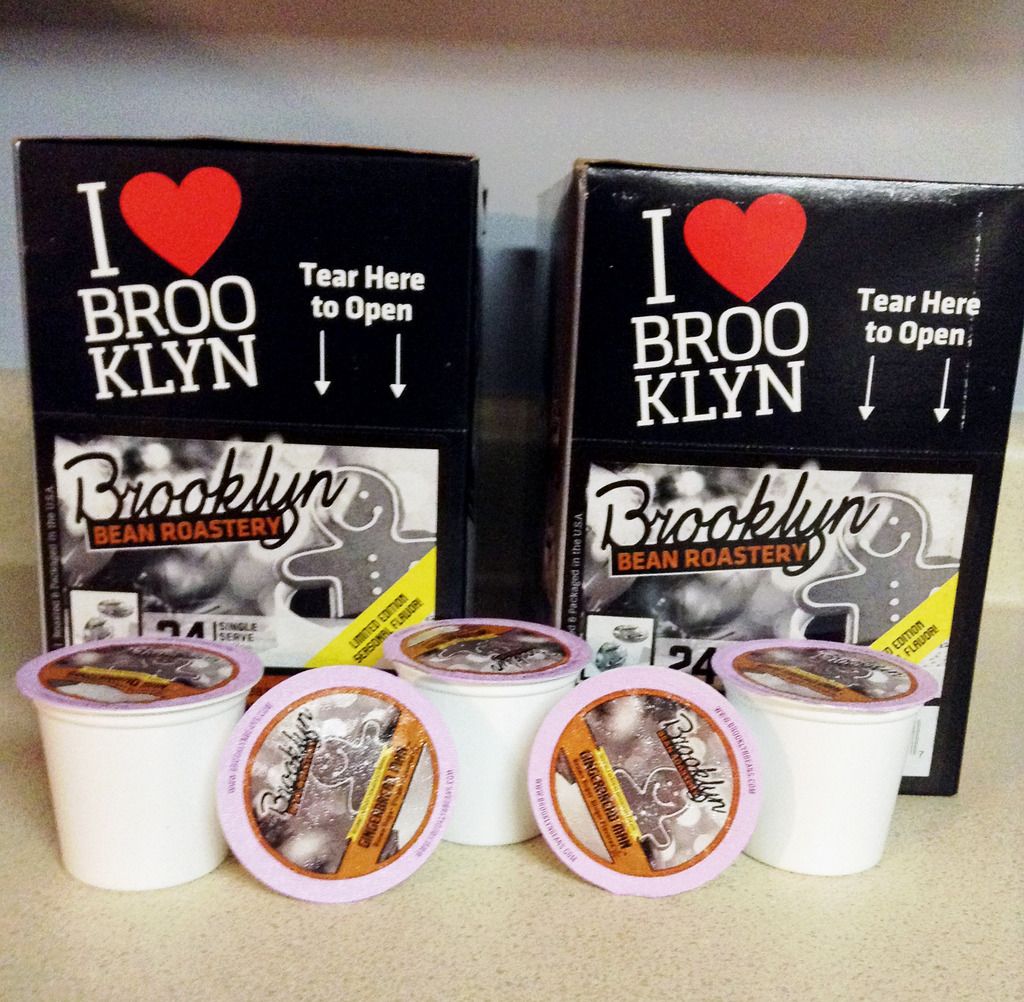 Description: 
If the only time you run and run as fast as you can is when you're late for a Brooklyn bound F-train, we have the coffee for you. Spicy, sweet, bold, and decadent, our Gingerbread Man is easy to catch…if only during the holidays. This medium bodied coffee is rich and smooth, and loaded with the seasonal flavors of brown sugar and ginger. It'll tantalize your taste buds, but unlike a certain edible storybook character, it'll never taunt you.
My Review:
The Gingerbread Man coffee is a medium roast that is smooth, rich and slightly sweet tasting. The brown sugar and ginger have a unique taste that oddly enough works really well together, along with the coffee. However, if you use a flavored creamer, you might want to use a plain one. I have to admit, not being a coffee drinker, the Brooklyn Bean Roastery Gingerbread Man coffee smells really good. For my mother, this is not a coffee that she would want to use all the time, but once in a while, she'd enjoy it.
---
Brooklyn Bean Roastery Red Velvet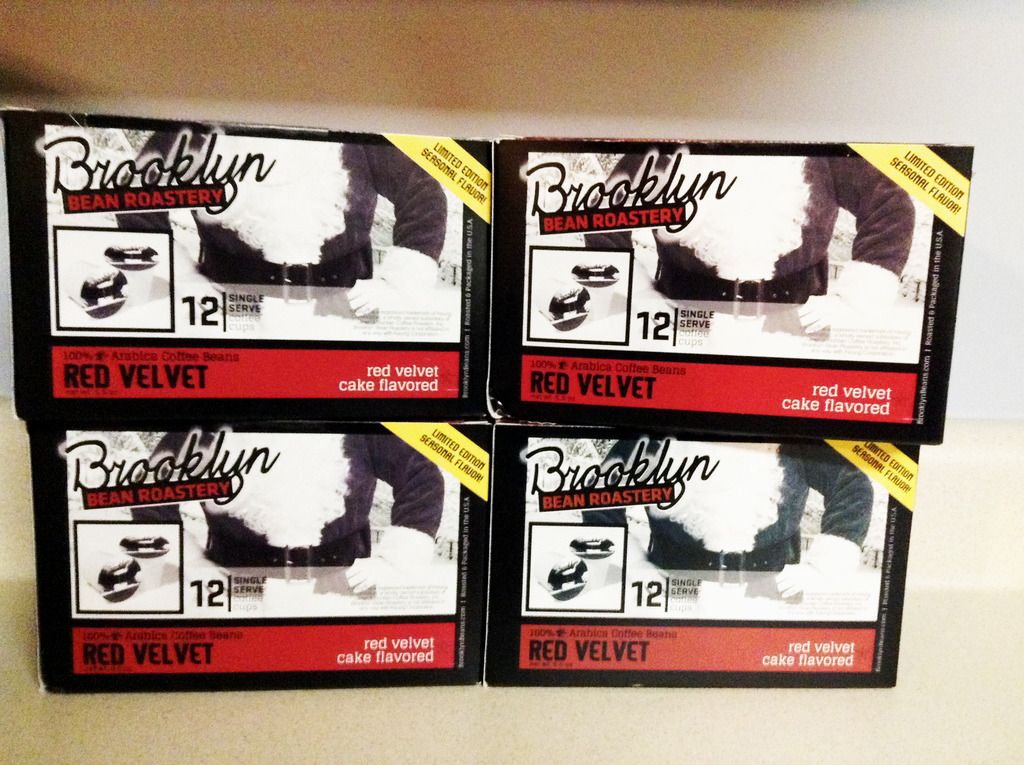 Description:
It might be known as a southern thing, but red velvet actually got its start up north. Waaay up north, all the way in the North Pole, where legend has it that Mrs. Claus baked the first cake in honor of her hungry hubby's fuzzy red suit. No holiday treat will bring out a hearty "ho-ho-ho" quite like that sweet, slightly cocoa-y, cream cheese frosting covered deliciousness. Santa loves it so much he'd blend it up and drink it if he could. So, in an effort to stay off the naughty list this year, we did just that. Our Red Velvet Cupcake combines the luscious flavors of your favorite Santa-inspired cake with the rich, nutty flavor of coffee. Stir in a little milk and cream and don't forget to leave out an extra mug for St. Nick.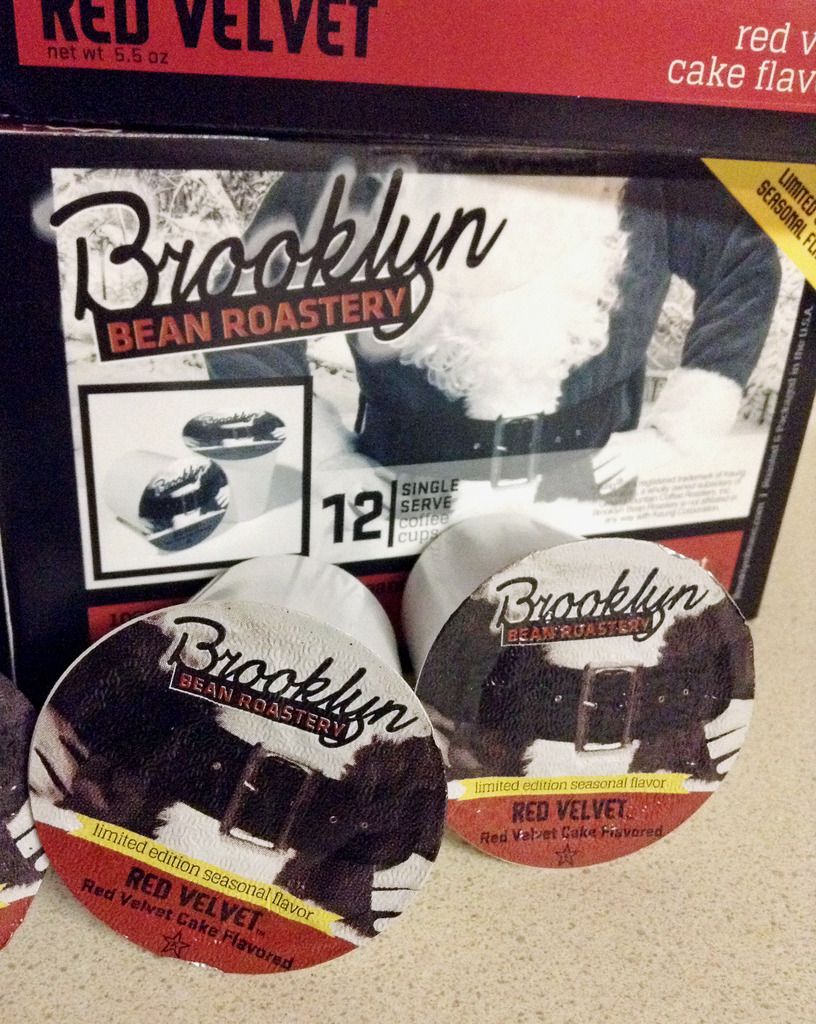 My Review:
Not a huge fan of Red Velvet cake, my mother was skeptical to even attempt to try the Red Velvet, however we did end up trying it and was pleasantly surprised. Out of all the flavored coffees that my mom has tried, this is the best tasting one. You can taste the coffee itself and the extra flavoring isn't overpowering. She knew someone who loved Red Velvet Cake and gave them one of the boxes so they could try it out. However, their experience was very different from ours. They didn't like the Red Velvet coffee at all and said it had an aftertaste, which she didn't taste at all.
---
I'm not personally a coffee drinker – I love tea, though. My mother is the one that drinks coffee. And normally, it's never flavored. These reviews were her opinions, not mine, unless a comment about the smell of the coffee was made.
Overall, my mother was rather happy with her experience with the Red Velvet and the Gingerbread Man. Between the two, the Red Velvet was the better one for her. Either way, she'd still recommend both flavors of coffee!
Brooklyn Beans Roastery Social Media Accounts: