Disclosure of Material Connection: I received one or more of the products or services mentioned for free in the hope that I would mention it on my blog. Regardless, I only recommend products or services I use personally and believe will be good for my readers. I am disclosing this in accordance with the Federal Trade Commission's 16 CFR, Part 255: "Guides Concerning the Use of Endorsements and Testimonials in Advertising."
Timberland Earthkeepers Nellie Double Zip Women's Boots
In New York, you are forced to own a pair of boots due to the weather. Between the cold and snow, you do not have an option but to own a pair or multiple ones. And if you can manage to get a pair of boots that look nice, too, that's a bonus! I did receive Timberland Earthkeepers Nellie Double Zip Women's Boots. To be honest, I was rather excited, as I have never owned a pair of Timberland's before.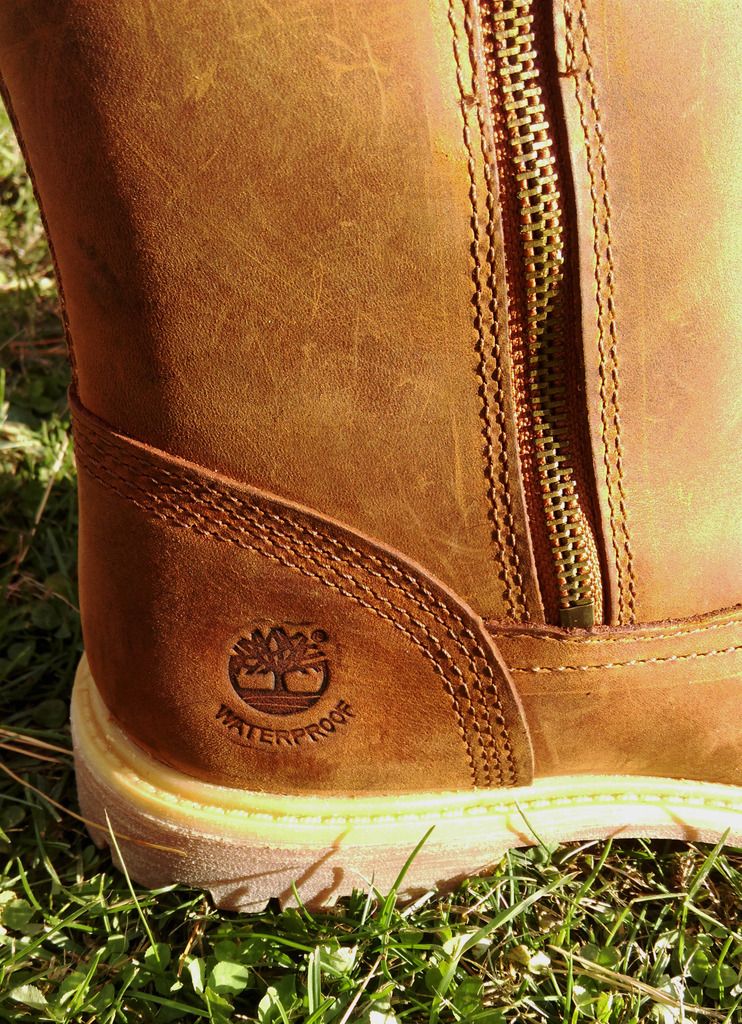 So, here is the deal – I cannot find the boots anywhere online where they are being currently sold. There is a variety of colors and seriously, none of them are to be found on any site. My guess is that they were made for a short period of time, were kind of a bust or they were just an exclusive shoe. EDIT: Get The Label has the boots, but it was not found through Google at all. I guess you have to know ahead of time about the site.
Before I get to the review, let me just say this: the Timberland Earthkeepers Nellie Double Zip Women's Boots would not be a pair of boots that I would go and purchase for myself.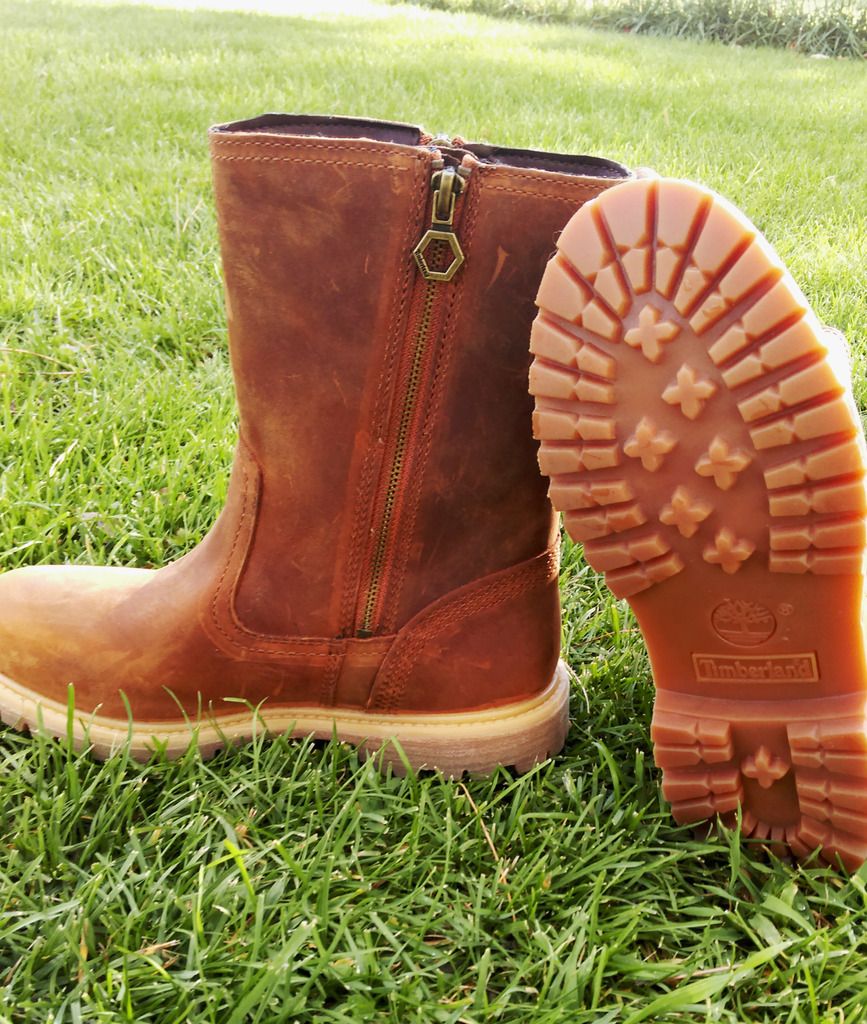 With that said, the Timberland Earthkeepers Nellie Double Zip Women's Boots are a nice pair of boots. They're taller than most boots that I have, but that also means I need to wear tall socks or a legging (which I hate) of some sort under my jeans because these boots will rub the crap out of your legs. If you have bigger calves like I do, they may become a problem for you, which is what happened to me, so I ended up passing them onto my mother. She still agrees with the whole the boot rubbing your leg thing and wears longer boot socks. These boots have more of a work boot look to them, which is weird since they seem like they are more of a winter boot. It is weird, but whatever. They are a little more orange than I would have liked, but they will do. The boots are comfortable and I do think they would keep you warm; however, I do not think they are the type of boot that you would wear every single day. There's some problems with the zipper, too, it gets stuck often and makes it difficult trying to zip them up. Usually, you'll have to sit down and try to move the zipper up and down a few times before it'll go all the way up.
 Despite all this, I would still recommend the boots. I would recommend Timberland's. They have a variety of products available and they are made of great quality, too. Plus, I would recommend checking out the Get The Label's sale page for great deals on all sorts of products.
Disclosure: This post was sponsored by etailPR. Despite this, my thoughts were not influenced.