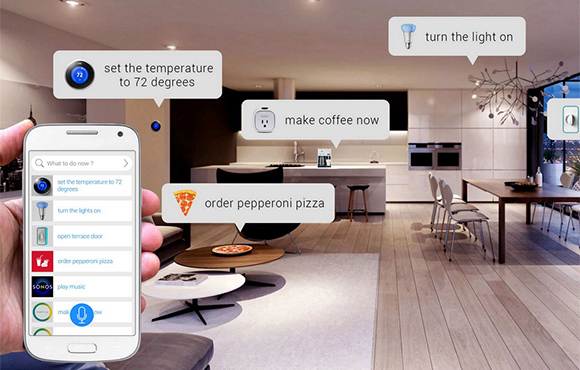 There are around 800,000 apps available on the Apple App Store and Google Play Store combined. From security to entertainment, there are the variety of apps to control your house, even if you are not at home. Here are some of them.
1. SmartThings
This free iOS app connects various sensors and devices, making it possible to control and monitor your home devices. For an extra $300, you will be able to connect to your smartphone even a garage door! It is the best solution for all those worrying about the oven that was left on - you will be able to control it even from your office.
2. Ninja Blocks
This app is pretty similar to the previous one but gives you more freedom to create your own apps for how your home behaves. So if you are looking for a smart DIY app that does not require any programming knowledge, it will be ideal for you. The starting pack is about $199 but you will be able to get additional sensors for $5-$15.
3. WeMo
If you want to take control over your home devices, WeMo that turns anything you can plug into the wall into a smart device will accomplish this goal easily. You can connect your coffee machine and wake up with a hot cup of coffee. If you forget to turn off the iron, the app will make things better. All this is available for $80. Enjoy!
4. Savant TrueControl
The fourth prime app to control your home is provided by the first home automation company who made their platform for Apple's operating system. It is really easy in use and, unlike other home automation companies, it allows you to change backgrounds, icons, control categories and channel favorites.
5. DirecTV
The last in the list is the app that allows you to speak your command if your phone and TV are connected to the same Wi-Fi network. With the app, you will be able to watch the best movies, record them and, of course, to control your stream with the voice. Sounds great, right? Still, if you just want to get the access to the best video libraries, there is another app, Showbox created for Android. Just download it from the website and enjoy the watching of movies and TV shows for free and without annoying ads.
Share this Post